I had a great time at the Green Festival in Washington DC last weekend. It was my first Green Festival, but will definitely not be my last! I came home with bags full of products and samples, brochures, and more information than I could possibly digest in a weekend. So, I'll be digging through all this stuff for a while to come.
For all who couldn't be at Green Festival, I want to share with you some of the things I saw and learned, vendors I discovered, and some of the eco friendly products I found.
In the near future, I'll be writing in more detail about a few individual vendors and their products – my favorites from Green Festival – beginning with this post, and my personal pick for the most entertaining vendor at the Green Festival. I'll also tell you about my favorite new products and my pick for the strangest vendor at GreenFest.
By the way, my pick for the strangest attendee would have to go to the middle-aged guy dressed like a cheerleader. Okay, it was kind of close to Halloween. But…Really??
Okay, you get the idea. Lots of stuff to pass on to you so let's get to it! There was a vendor at the Green Festival that had folks lined up waiting for a chance to get a close-up look at their product. This is my pick for the most entertaining vendor & product at the Green Fest…
If Exercise Was Fun, It Would Look Like This
Yeah, I just said "exercise" and "fun" in the same sentence. It goes against everything I believe in, but I'm making an exception for Trikke, the "Body Powered Vechicle." I could spend the next 20 minutes trying to describe to you what a Trikke is, but as they say, a picture (or in this case, a video) is worth a thousand words. Take a look…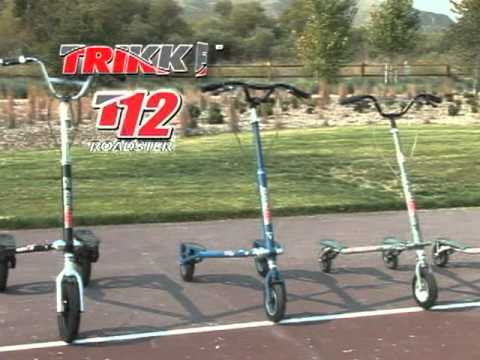 Good Exercise, eco friendly transportation, lots of fun, and it looks really cool. What more could you ask for? If I was a kid I'd be begging Santa for one of these! Oh wait, the hubby and I are big kids. We've placed our order for two T78 Deluxe models. Hopefully, we'll get the hang of riding them before they kick our butts too bad! Yeah, there is a learning curve. If you watched the video above, you've seen what people look like when they know what they're doing. Here's a video of my husband, Scott, at the Green Festival on a Trikke for the first time. He struggled a little, but he did pretty well for his first try!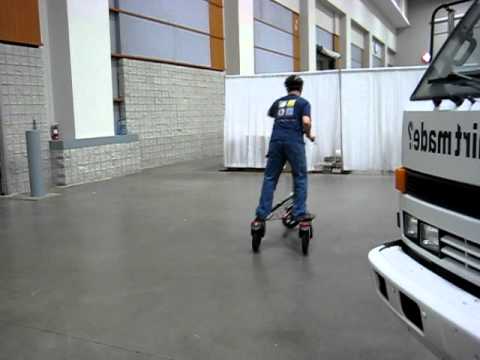 Which Trikke is Right for You?
Trikke models range in size to fit kids and adults. On Trikke Tech's website, you can find a Model Selector Guide to help you figure out which one is right for you.
There is also an Electric Hybrid model available which is battery powered and boasts 28 miles per charge, and don't forget the Trikke Skii if you'll be hitting the slopes this winter!
I wanted to conserve as much energy as possible during the Green Festival, so I tried out the battery-powered model. Ok, not much for exercise but it was really fun!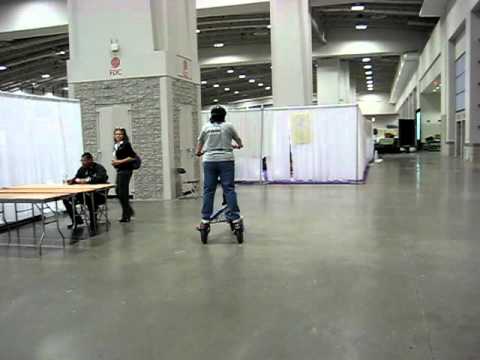 How Much Does a Trikke Cost?
Trikke models for kids start at $120, and full-size models start at $220. The electric hybrid models run $2000 for the 36 volt and $2200 for the 48 volt. Visit the Trikke Online  Store for more pricing information.
Rock and Roll, Santa baby. It's time for a ride!