Recently, it's been impossible to watch the news or pick up a newspaper without being reminded of the huge mess of oil spewing into the Gulf of Mexico. When I see an environmental disaster like that, it sometimes seems too big for me to do anything about. I'm not the type of person who will drop everything and hop a flight to the beach to help clean up tar balls. Those folks have my respect and gratitude. But a lot of us, while sympathetic to the issues and willing to contribute, don't see an easy way to make a positive impact. Well, I recently found a really simple way to contribute to the oil spill clean-up efforts. I was also amazed to learn how quickly oil can be cleaned up with hair. Yep, I said hair. Don't worry, I'm not asking you to shave your head. Curious? Read on…this is fascinating.
We Add Up
"No one can do everything. But everyone can do something."
That's the motto ofWe Add Up, a company started by mother-and-daughter team Judy and Jill, and I love the unique idea they've come up with to support environmental causes. They print t-shirts with logos that depict various environmental issues. You pick which action you will commit to. For example, switching to compact fluorescent light bulbs, or recycling. You buy the t-shirt that depicts that action, and a portion of your purchase price is donated to organizations that are working to make positive change in that area. Of course, the t-shirts are made of organic cotton. What's unique about the t-shirts, is that on the front, each one is hand-printed with YOUR number. This number is the actual count of people globally who have also taken this action.
WE ADD UP is a global campaign using organic cotton t-shirts that literally "counts you in" to help solve the climate crisis. Every shirt is printed by hand with a unique number. YOUR number is your position in our sequential global count of people who are taking steps to do their part. As the count grows, we demonstrate to the world that "WE ADD UP." On the back of each shirt is a word or phrase that describes an action almost anyone can take to reduce their carbon footprint – the contribution their lifestyle makes to greenhouse gases – such as, Unplug, Lights Off, Carpool, Hybrid, Bike, Buy Local, and 27 others. You choose which action you are committed to doing and get counted in. No one can do everything. Everyone can do something. And, WE ADD UP.

–from weaddup.com
NEW: T-Shirts Supporting the BP Oil Spill Clean-Up
We Add Up has recently begun selling two new T-shirt designs that support the oil-spill clean up efforts. So, this is your chance to easily make a positive impact, get counted, and get a really cool T-shirt in the process! I like unique. And I like t-shirts. This being an easy way to contribute to the oil spill clean up, made it a no-brainer for me.
The first design reads "Clean It Up" and the motto "No one can do everything. Everyone can do something." $10.00 from your purchase will be donated to the Gulf Restoration Network.
The second design is the one that really made me curious. It reads "Hair To The Rescue" along with the motto "No one can do everything. Everyone can do something." $10.00 of your purchase is donated to Matter of Trust. Take a look:
Hair to the rescue? Yeah, I had to dig a little deeper to see what this was all about. What I found was fascinating, and very impressive. The organization Matter of Trust uses donated hair, fur, and fleece to create booms that soak up the oil from the water.
I was truly surprised, and extremely impressed when I saw this video, demonstrating just how quickly these hair mats soak up oil: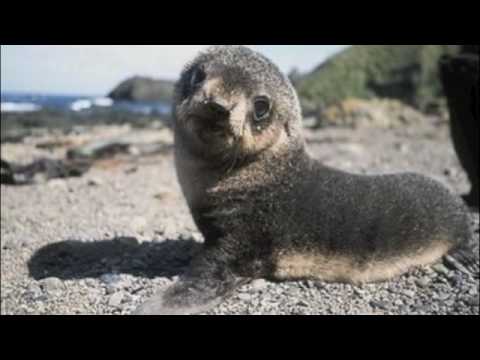 So, if you've been wanting a quick and easy way to contribute to cleaning up the BP oil spill disaster, consider buying one of these t-shirts from We Add Up. You will be able to physically display your support by wearing the shirt, and contribute to larger organizations doing the hands-on work. You can purchase the new oil spill shirts by clicking on one of these links:
Purchase "Clean it Up" T-shirt, or Purchase "Hair to the Rescue" T-Shirt
Or, check out the other shirts available from We Add Up. Just click the image below.
This is a fun way to make a fashion statement that actually makes a statement!
Got Hair?
If you are a beautician, barber, or dog-groomer, consider donating those hair clippings to Matter of Trust. More details can be found HERE.